This Magical Plasma Lamp creates a dramatic display of light inside a hand-blown glass sphere. Just place your fingers on the glass surface and watch as colored bolts of glowing light follow your every move!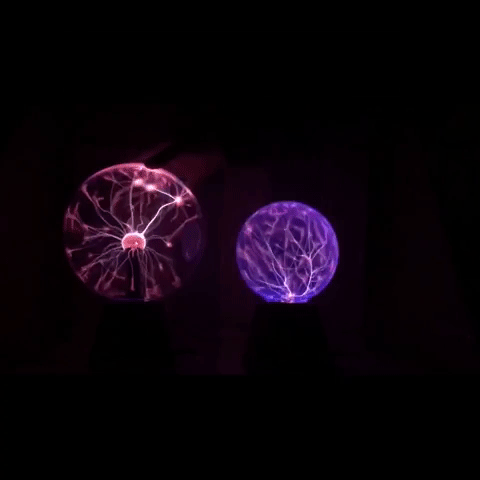 With its great colored lighting effect, It'll be a center of attention in your house!!
Your guests would be enticed by this addition to your interiors.
It is perfect for homes and to put in parties, whether Birthdays, Halloween, Christmas or New Years, you name it, this Magical Plasma Lamp will always steal the light.
Shipping:
Please allow 2 to 3 weeks for US orders and up to 4 weeks for international orders due to an increased demand.

Our Guarantee:
100% money back guarantee for items not delivered or damaged during shipping
If you're not satisfied with the products, return it, and we will refund 100% of your money
Safe and secure checkout on our website with our high quality encryption
Your information is 100% safe and secure.
Worry-free shopping!
Please provide us with physical addresses to ship to. We want to make sure your items arrive without any issues.